The North Patio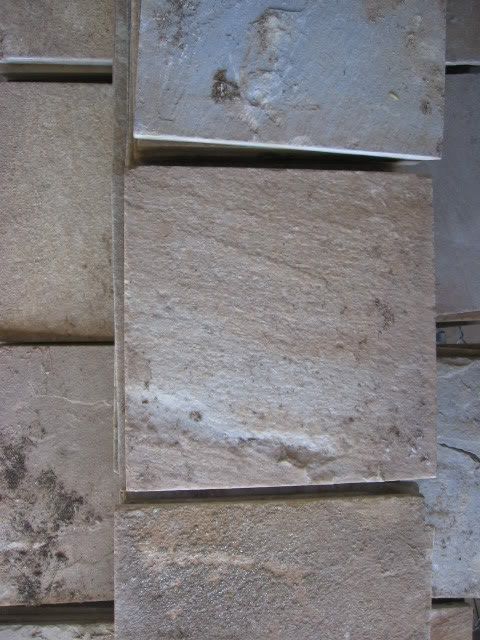 I love Craigslist. This was listed on Friday evening, I emailed "The Guy" about it on Sat morning and within 30 minutes we were the proud owners of this beautiful slate. We went to pick it up yesterday morning. Did you know slate is quite heavy? And this is all about 3/4"-5/8" and 12" x 12". We figure it was about 1000 lbs of stone, loaded into the truck then out of the truck. And we'll have to do that again at the house. But it will be worth every sore muscle.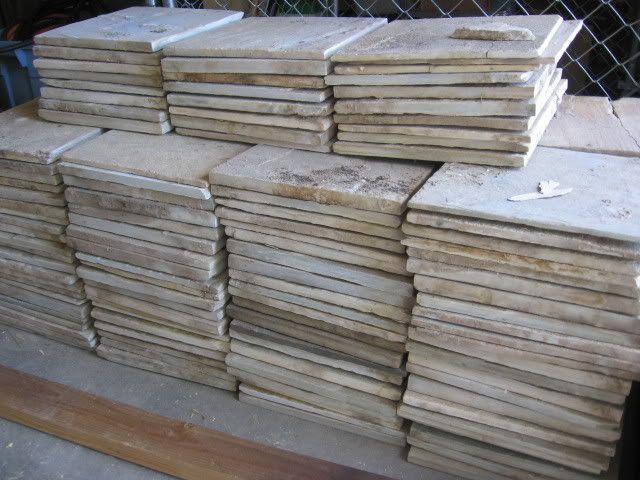 "The Guy" we bought it from was very nice and helped us load the stone. He's had this laying around in his mother's backyard for years and she finally said "Get rid of it". Thanks, MaMa!
I have met the nicest people through Craigslist and eBay. I hear stories about all the stinkers and cheats but that has not been my experience. Kind of restores your faith in humanity.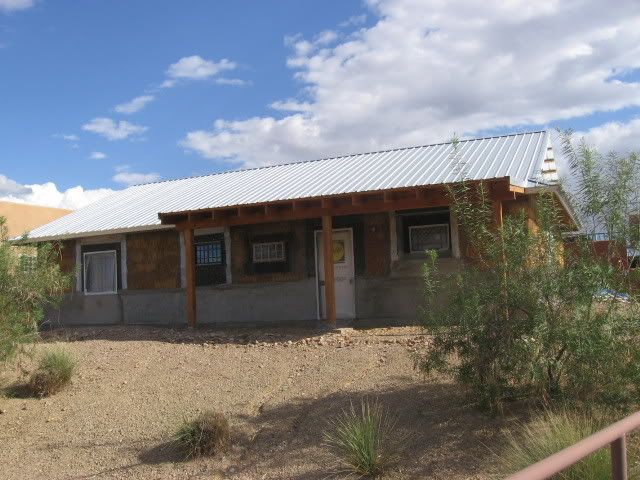 The house with it's stucco skirt. All that above the stucco is mine to Create with Clay. Plans are finalized on what to do next. We are going to finish the outside and get the garage up and then be able to move to the inside for finish work.
We're probably about 6 weeks behind our dream schedule but what building project ever goes as planned?