Update

Wow, it's been awhile since I last posted. Lots going on but much of it behind the scenes work. Finding a source for clay in Tucson has proven more difficult than we thought. Previously, we obtained our clay from the
Pascua Yaqui
Adobe Company which has since gone out of business. That's too bad because we found the company to be great to deal with. We have another adobe company that we are waiting for a delivery from but that seems to be a problem for them at the moment. We know we only need what is a relatively small amount but an order is an order and a customer is a customer. I suggested we could go to the wash and dig our own but Rick didn't think that was such a good idea. Stick in the Clay!!

The metal roofing is still to be delivered-that'll be a hot job as the temps are now reaching 100 degrees daily. We need to have the roof on by beginning to mid July, as that is when the
monsoon
should start. But now that we seem to be creating our own climate in southern Arizona, who knows.

And we are still awaiting delivery of windows and doors. All thing in their own time.

Here are some pictures:




South Elevation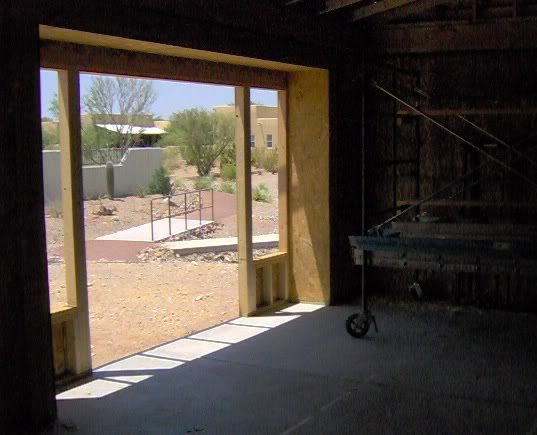 Interior looking south,
this is the living room.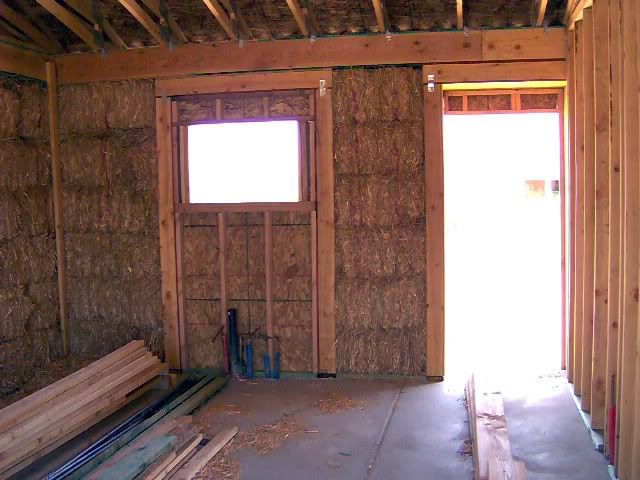 Kitchen window and front door.