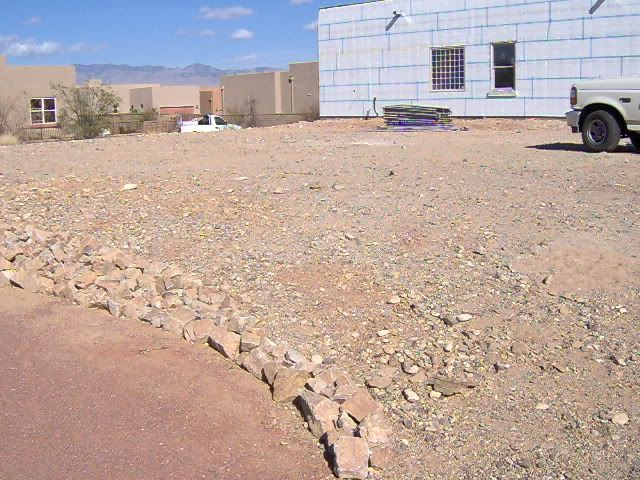 Above photo is the lot looking from the SW to NE. House next door is ready for stucco.
The lot sure looks small, doesn't it? The darker red decomposed granite in the lower left of the photo is the walking path.

This is the common area directly to the left, or west, of the lot. Should be great for birds.